Winterizing Pipes Is Essential for Peace of Mind!
Winter is the time to think about snow, heavy coats, and hockey, not worrying about pipes freezing. Now, before it gets too cold, is the time to ensure a home's pipes are protected against the well-below-freezing temperatures that come with the Minnesota winter. This article will cover why homeowners should avoid frozen pipes and how to protect against such an occurrence.
What's So Dangerous About Frozen Pipes?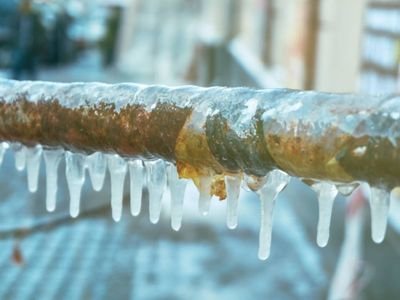 It may seem more inconvenient than a serious issue, but frozen pipes can cause more than a faucet that won't turn on. Here are a few examples of the effects of pipes freezing:
Burst Pipes: Water is one of the few matter types that expands when it freezes. This is the primary reason for the danger of frozen pipes. The expanding ice exerts pressure on the pipes from the inside, causing them to burst outward and require repair.
Leaks:

The expanding ice doesn't always end in a spectacular burst pipe. It may merely lead to a crack or weakening of pipe connections that may lead to drips or water leaks.

Structural Damage:

The water that leaks from the pipes can be absorbed in the wall supports and drywall, causing damage to the home's structure.

Mold/Mildew:

The moisture can also lead to mold and/or mildew growth that can cause structural damage and air quality problems.
Since homeowners cannot control the weather, they must control the temperature of their pipes in other ways, such as pipe insulation.
The Protection of Pipe Insulation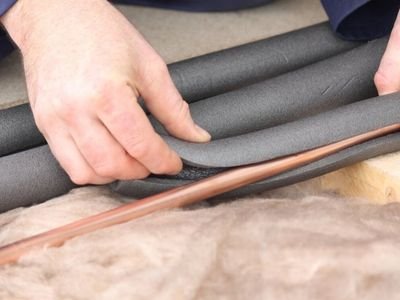 Covering pipes with foam insulation is the most reliable method for protecting pipes. This insulation comes in different diameters for different-sized pipes with a length-wise opening, so one can easily install it around the pipes without any disconnect necessary. One can use tape to hold the insulation in place. This pipe covering helps regulate the temperature of the pipes and has many more benefits than just preventing freezing. Insulating pipes can save homeowners money by helping the water maintain its temperature and reducing energy use for heating. This also means that appliances are getting higher-temperature water for washing and rinsing, which is better for cleaning.
Extra Tips for Preventing Frozen Pipes
Though insulation is the most thorough and reliable way to prevent freezing or burst pipes, there are other ways to help keep water flowing through a home's plumbing. There are even heated tape rolls that one can wrap around pipes and the above-mentioned insulation. Insulated pipes should not freeze even in extremely cold temperatures, but on especially cold days and nights, these extra tips may give homeowners more peace of mind.
Remove garden hoses

Cover hose bibs

Open cabinet doors

Leave faucets dripping

Use a fan or space heater near the pipes
About Apple Valley Plumbing Company
The family-owned and operated Apple Valley Plumbing Company offers a wide range of services to Apple Valley, MN and the surrounding areas. Call today for burst pipe repair with a 100% satisfaction guarantee.