Your Burnsville Plumbers
If you're experiencing a plumbing problem, don't wait for it to fix itself. Reduce damages and save money with expert plumbing and water heater repairs by Apple Valley Plumbing Company. Call (612) 387-1207 to schedule an appointment today.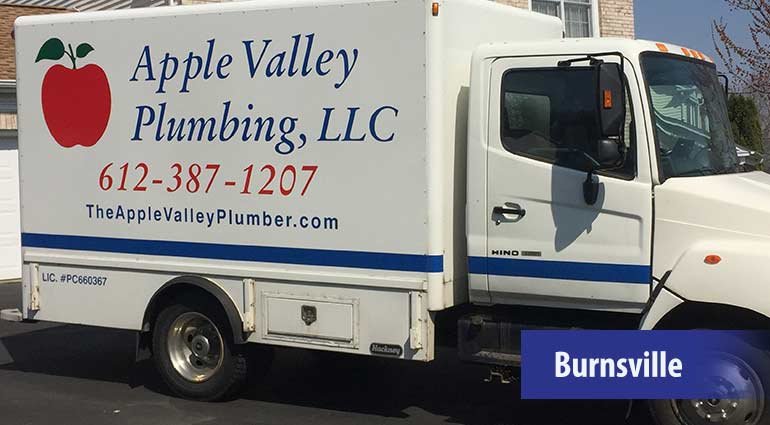 Several years ago, the owner of Apple Valley Plumbing Company was laid off from a job due to recession cuts. It was at this time that Greg Kranz decided to open his own business to serve the community of Burnsville, MN, and the surrounding area.
Since 2013, Apple Valley Plumbing Company has helped keep the community free from plumbing emergencies and more. With over ten years of experience in the industry, Greg can provide top quality service while remaining a locally owned and operated business.
To read recent reviews and feedback from past customers, check out our reviews page.
Why Choose Us?
When you call Apple Valley Plumbing Company, you are investing in quality work that is reliable and efficient. As a locally owned and operated business, we care about the community we live in and strive to help our neighbors in the best way we know how, with expert plumbing services.
Whether you have a burst pipe or need a gas line in your home replaced, we always promise the following on each and every service call:
100% Satisfaction Guarantee: If you are not satisfied with our work, we will fix it until you're happy!
Upfront Pricing: We believe in operating with honesty and integrity. This flows into our pricing structure. You will never receive an unexpected bill or wonder where the pricing comes from on your invoice. Everything is explained before starting the work.
Our Team is Punctual: Your time is valuable. With our service, we aim to limit the disruption to your day by always being on time.
Fast, Same-Day Service: Many plumbing issues need a quick resolution. We can offer same day service for your convenience on our repair and installations.
Clean, Courteous Service: We will always clean any mess created by our work, and treat your home and property with respect.
Services Available in Burnsville, MN
Drain Cleaning
Burst Pipe Repair
Gas Line Repair & Installation
Sewer Line Repair & Installation
Repiping
Kitchen Plumbing
Clogged Toilet Repair & Replacement
Sump Pump Repair & Installation
Water Heater Installation
Visit our coupons page to save on your next plumbing project with our online coupons and deals.
Your subscription is not active
Please visit the admin site to re-activate your subscription
Call us today at (612) 387-1207 for more information and a quote on our expert services. Homeowners in Burnsville, MN can rest assured their plumbing needs are covered by our expert repairs, installation, and honest advice.