Your Rosemount Plumbers
When you need expert advice and individualized plumbing and water heater solutions, call (612) 387-1207 and speak to Apple Valley Plumbing Company. With comprehensive care and quality service, we cover all your unique needs.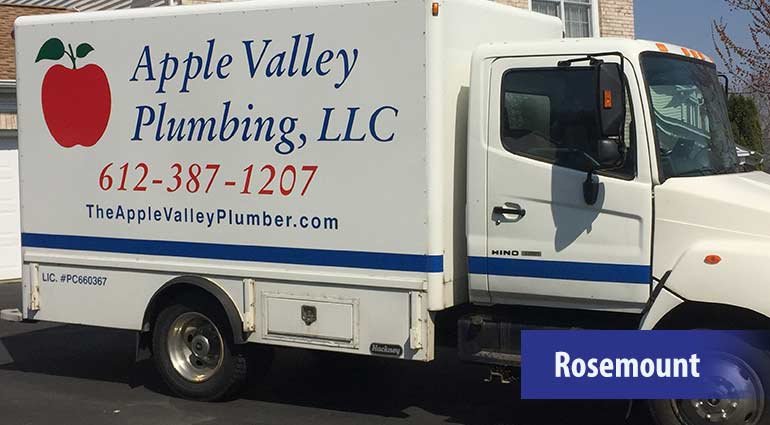 When Greg Kranz was let go from his job due to recession cuts, he could have taken it as a sign of defeat. Instead, he captured the opportunity and opened Apple Valley Plumbing Company. Since opening his doors in 2013 and with over 10 years' experience in the industry, Greg has worked in Rosemount, MN, and the surrounding area to provide plumbing services with a reputation for excellence.
Whether you are looking for a fast repair for something like a clogged toilet or burst pipe or a comprehensive job such as repiping or water heater installation, Apple Valley Plumbing Company is the place to call.
To see what others in the area are saying about our services, check out our reviews page.
Why Work with Us?
When you call Apple Valley Plumbing Company for your plumbing services, you can expect service with care. As a locally owned and operated business, we know what homeowners in Minnesota need to make sure their plumbing systems are working efficiently.
In addition to providing high-quality services, we also add several guarantees and features to our service that add value. They include:
100% Satisfaction Guarantee: We'll make sure the job is done properly the first time!
Upfront Pricing: Our pricing is always clear, honest and easy to understand. You will never receive an unexpected or unpleasant bill from us.
Clean, Courteous Service: We respect your home and property. Before leaving a job, we always ensure the area is clean, and any waste is taken care of.
Fast, Same-Day Service: Many plumbing repairs and installations require timely action. Our fast, same-day service is perfect to ensure you are never left without water or vital plumbing service.
Providing the Following Services to Rosemount, MN
Drain Cleaning
Burst Pipe Repair
Gas Line Repair & Installation
Sewer Line Repair & Installation
Repiping
Kitchen Plumbing
Clogged Toilet Repair & Replacement
Sump Pump Repair & Installation
Water Heater Installation
Visit our coupons page to save on your next plumbing project with our exclusive online deals and promotions.
Your subscription is not active
Please visit the admin site to re-activate your subscription
Trust a local service provider when you need reliable and trustworthy plumbing repairs and installations. Call (612) 387-1207 in Rosemount, MN today for an estimate on expert plumbing and water heater service and advice.