5 Things to Consider When Going on Vacation
Are you currently planning a vacation? Leaving your home for any extended period of time requires serious planning, checklists and attention to detail to ensure that your home is protected and your family is able to relax and enjoy their time off.
Consider the following 5 home maintenance chores that should be completed before leaving on your next vacation:
1. Is your Sump Pump Working?
Many homeowners rely on a sump pump to move excess water away from the foundation of their homes and protect their basement or crawlspace from flooding. But did you know that sump pumps that are only used for emergency purposes have a tendency to seize and stop working when you need them most? If your sump pump hasn't been in action for some time, consider testing it before you leave to confirm that it will keep you covered in case of an emergency.
The best way to test it is by pouring a bucket of water down the tank to see if the pump is triggered and turns on. If it starts, you are good to go. If it doesn't start, you will need to call for a quick repair to make sure the pump is working while you are away.
2. Have you Disconnected the Appliances?
It's always a good idea to disconnect electrical and gas-powered appliances if you are leaving home for a bit. That way, you won't be at risk of sustaining electrical damage in case of a power outage or surge, and you won't have to worry about gas leaks. We recommend unplugging the following appliances:
Small electrical devices such as the microwave and toaster.

Technological items such as your computer and Internet connections.

Gas-powered items like the oven and stove.

The fridge and freezer. (Note: If you unplug the fridge or freezer, make sure they are both empty first, or you'll have a whole new set of problems.)
3. Is the Garbage Disposal Clean?
Chances are, you remember to take out the garbage before your vacation. But what about the garbage disposal? Small bits of food can become lodged in the unit or attach to the blades, creating a smelly mess when you return from vacation. Quickly clean the unit by turning it on and pouring hot water and white vinegar through it. This will rinse the blades, remove any excess food and leave the unit sparkly clean for your return.
4. Does your Water Heater have a Vacation Mode?
Most modern water heaters have pre-programmed settings to accommodate vacations. This "VAC" mode allows you to program the dates you will be gone. During this time, the water heater will remain on the lowest possible setting, conserving energy and protecting your home. On the day before your scheduled return, the water heater will come out of VAC mode and automatically turn the hot water back on to full power.
If you don't have a water heater with this feature, simply manually turning the temperature down or shutting the water heater off completely is also acceptable.
5. Are you Protected from Burst Pipes and Leaks?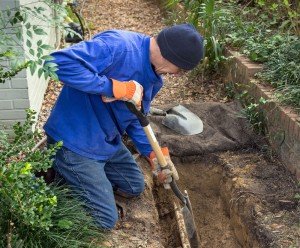 One of the most common issues that vacationers experience when they get back, is a burst pipe or other water leak within the home. These issues are most frustrating because they are completely preventable.
Take a few minutes and shut off the main water valve in your home to prevent burst pipes and leaks. This small task could end up saving you thousands later on.
Are you looking for professional help with your vacation home maintenance checklist? Call 612-387-1207 today and talk to the experts in Apple Valley, MN, at Apple Valley Plumbing.