Professional Contractors Can Help Tackle a Bathroom Remodel
With summer vacations over and families' schedules beginning to return to normal, many people will turn their attention back to home improvement projects during the fall season. One of the most popular home improvement projects is bathroom remodels. Bathroom remodels can be as simple as swapping out some light fixtures and faucets or as severe as stripping walls down to the studs and rearranging a bathroom layout.
Regardless of the remodel, it usually involves some change in the plumbing. Any time a homeowner gets involved with changing plumbing, it is always helpful to have a licensed professional's assistance.
Trained Professionals Keep Projects Safe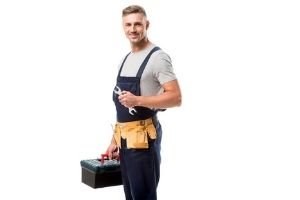 DIYers can find themselves out of their depth during bathroom remodels. Not only is the project itself difficult, it also requires dangerous tools. When people don't know what they're doing, it could be hazardous to homeowners and their property. Injuries can quickly slow down a project, and insurance copays can soon run a project over budget. Additionally, damages to property from unsafe conditions will require remediation costs that weren't initially projected.
A licensed professional knows how to complete bathroom remodels safely and has special insurance to protect the property they are working on. If anything unfortunate should happen to a worker or the property, the homeowner is covered by the contractor's insurance.
Doing Things Right the First Time Saves Money
Bathroom remodels can vary between relatively cheap to positively expensive. When it comes to plumbing, even simple installations can have dire consequences in the long run that result in unexpected repair costs. Even something as simple as changing a plumbing fixture can result in damage. When plumbing fixtures are changed, untrained workers may damage piping behind the walls or not completely stop leaks at pipe joints. Small leaks can cause mold growth on drywall and ruin floors.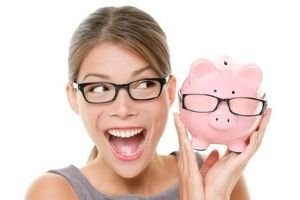 Costs to repair the damage done by a small leak can quickly exceed budgets. The expenses are doubled when damage is done to remodeling work that was already completed because now that work has to be redone with new materials. All of this could've been prevented by hiring a professional first.
Trained Professionals Can Get Bathroom Remodels Done Quicker
Living in a home that has an unserviceable bathroom can be a huge upset to a household. While most houses have multiple bathrooms, most of the home's occupants will have their daily routines built around a specific bathroom. During a remodel, the bathroom will be unavailable, and the users will have to find somewhere else to carry out their daily routines.
The other bathrooms will become overcrowded. This makes the project time-sensitive. Professionals understand the need to get a project done promptly. They are used to completing projects on a schedule and can effortlessly quote the problem before getting things back to normal.
About Apple Valley Plumbing Company
Apple Valley Plumbing Company has been serving customers since 2013. What sets them apart is the personal attention they pay to each job. Their plumbers show up clean and uniformed on the same day that calls are issued, and they always offer clear and upfront pricing. Contact them today for Apple Valley, MN bathroom remodeling services.