How to Tell Between a Professional And an Amateur Plumber
Proper plumbing installation is extremely important in any home because improperly installed plumbing can result in safety hazards. The last thing anyone wants is to come home from work to a flooded house. Some of the most common plumbing issues aren't from floods though, rather they are from slow leaks which can prove to be more dangerous in the long run.
This is because you could have a leak without even being aware of it, thus resulting in a possible mold growth that goes neglected. Finding the right plumber is vital to the safety of you and your family. This article will give you the information you need to have confidence in your selection.
A License Makes All the Difference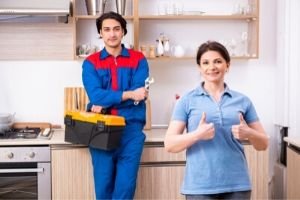 Becoming a plumber
is no easy task, this is why when you are looking for a possible plumber to inspect, perform simple maintenance or repair your sink or toilet, it is important to make sure this plumber has the proper licensing.
If the plumber isn't adequately licensed, he could end up doing more harm than good because he won't know the specifics of the house, especially if you have an older home. Not only this, but he could try to get the job done anyway without letting you know that he isn't sure how to do the job.
As a result, he may use the wrong tools or not tighten something effectively, which will lead to more of a headache for you later. Not to mention you could end up spending even more money to fix the first plumber's mistakes.
Punctuality Is a Priority
Being on time is an important part of professionalism in any industry, but a plumber that arrives on time will not only ensure trustworthiness and respect for you and your problems but it also shows dependability, and an effort to get the job done right. When searching for the right plumber, you always want to go through a company that is known for its punctuality.
If the company has 24-hour emergency services available, this is also a plus. Plumbing problems like a clogged toilet can arise at all hours of the day and night and when they do, they are usually problems that need to be fixed sooner rather than later. Look for companies with these services, as they will likely be more caring and efficient companies that are willing to do whatever it takes to fix the problem.
The Prepared Plumber is the Ideal Plumber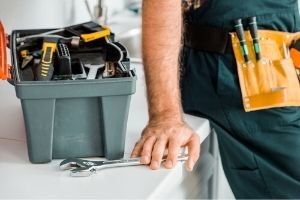 Along with punctuality, being organized is another top priority in any profession and plumbing is no different. The plumber that arrives at your house should come with all the tools necessary to complete the job, as well as being prepared for the unforeseen issues that could possibly arise.
Being prepared is important in plumbing because of how timely and urgent most of the issues are. If the plumber isn't prepared with all he needs and more, then it could lead to a potentially flooded house while he searches for the equipment he needs, it can also mean that he is not a plumber with required permits.
A Company You Can Trust
A plumbing company based out of Apple Valley, Minnesota, Apple Valley Plumbing Company hires skilled professionals in the industry. They are a company dedicated to the business and making their customers happy. They know first-hand how urgent a busted pipe can be during the winters in Minnesota, which is why they're available for 24-hour care.