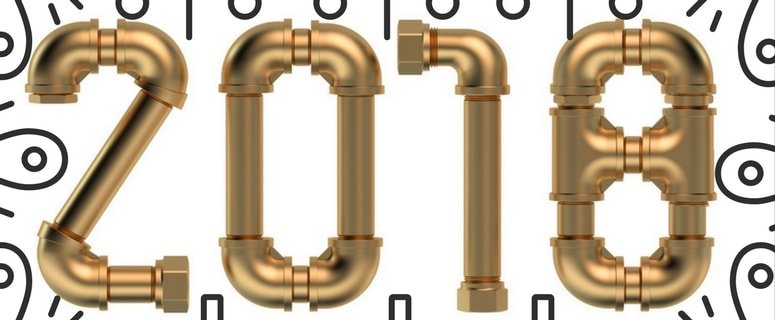 Schedule Professional Drain Cleaning and Start 2018 off Right
What's more exciting than a new year and all the potential laid out before you? Do you have any New Year's resolutions yet? If you haven't got your list compiled, we have a few suggestions. Make this the year that you take on a few preventative maintenance tasks so that you can keep your home in great shape and keep operating costs down.
One area that you should focus on if you haven't before is taking care of your drains. A professional drain cleaning has numerous benefits that span from cost savings to reducing water waste, to protecting your plumbing. Curious to learn how drain cleaning can benefit you? Read more.
Freshen Your Water Professionally
If you've got an unpleasant odor coming from your drains, there is probably debris lingering inside. Food matter and other particles will begin to decompose and emit foul odors.
A low-tech solution you can use in the short term is to sprinkle the drain with baking soda and vinegar. Flush generously with hot water when you are done.
To keep this problem from reoccurring, get your drains cleaned professionally. Give yourself the give of free-flowing water, clear drains and a fresh smelling home in 2018.
Save Yourself Some Money
If you get a lot of clogs, maybe you've been spending a lot of time and money pouring corrosive drain cleaners down the drain.
Not only do these cleaners send dangerous fumes through your home, but they can also cause damage to the drain.
By having your drains professionally cleaned annually, you can clean your system out and extend its lifespan. Clean drains also mean less water waste, which can be helpful in reducing your water bills.
Prevent Clogs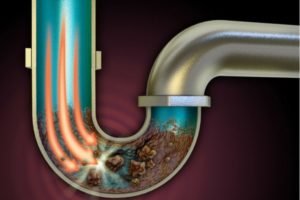 In your kitchen, there is a good chance that food waste, grease, and soap residue reside in your drains. In your bathroom, your drains may be filled with hair and soap buildup.
It's only a matter of time before these clogs grow into a greater problem. If you get your drains cleaned professionally, this residue doesn't have a chance to accumulate, which means that water won't get backed up.
Noisy Drains?
Are you experiencing any cracking or squeaking sounds coming from your drains and surrounding pipes?
That is likely because you've got a buildup of residue causing a narrow passageway for the water to flow through. As the water applies pressure on its journey through, it makes a squeaking or cracking sound.
Clear the water's path with a drain cleaning. 2018 is the year for great changes. Take care of your home with drain cleaning in Apple Valley, MN.